Wedding Planning and Coordination with Buckeye Entertainment

Weddings don't happen on their own.  Someone has to plan every detail of a wedding, from what color the napkins are going to be to what table on the seating chart to put your crazy uncle Bill.
And that's where a wedding planner comes into play.  Some people enjoy the planning process and don't need or want outside help. Those people are far and few between, however.  We at Buckeye Entertainment have heard from brides and grooms over the thousands of weddings that we've done that many couples would LOVE the help of a planner or day-of coordinator, they just are outside of their budget.
Another reason people don't hire wedding coordinators or planners is because they've had friends or family that had a bad experience with one.  And we can understand that first hand.  We can't tell you how many times we'll have a "wedding coordinator" at a wedding whose only experience they had was planning their own wedding and thus decided to start a business.  More often than not, those types end up making our job, and the venue's job, much harder.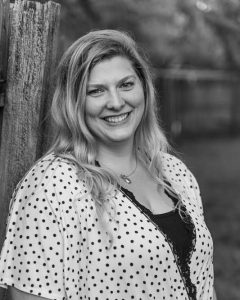 So when Buckeye Entertainment decided to venture into planning and day-of coordination, we were pretty strict about the quality of product we wanted, the type of planner we wanted and despite our strict quality control we still wanted to keep it affordable, because that's what we do.  And that's where Caroline Whitaker, full-time wedding planner, comes in.  Caroline was the in-house wedding planner at various venues in town including Grand Event Center and Nationwide Hotel & Conference Center for over six years.  She's coordinated every aspect of hundreds of weddings, from the back of the house to the front of the house. She has done weddings week in and week out for years, and most importantly, because we've worked countless weddings with her we knew that not only did we like her but her clients LOVED her!  And now, you can have what we consider one of the best planners in the city for your wedding, anywhere you choose.
PACKAGES
From the simple "we just need help setting up" to full-service "I can't do this by myself!" Buckeye Entertainment can be the expert that you need to make your wedding run and flow perfectly. All packages include use of our online planning tools, which will allow you and Caroline to see and update timelines, planning forms, etc in real time. In addition, we're happy to offer any guidance that you may need, from wedding etiquette to vendor recommendations.
Day of Coordination $795
Caroline is your wedding sidekick the day of the wedding.  She's there to help set up the venue–chairs, linens, decor, you name it.  If your venue doesn't have an in-house coordinator, she'll help you run the ceremony and make sure everyone is where they are supposed to be when they are supposed to be there.
What's included?
Unlimited emails, texts and phone conversations

A detailed planning meeting before your event

Day-of-wedding timeline

Supervision and assistance with venue setup, including but not limited to centerpieces, linens, etc

Placement of seating placards/signs, table numbers, etc.

Attendance at final planning meeting with the venue

Ceremony coordination (making sure the ceremony runs smoothly)

Photography assistance (in other words, help your photographer round up family for formal pictures to make everything run smoother)

Vendor confirmation and timeline checks

Event facilitation (i.e. keeping events happening on time)

Distribution of favors

Delivery of tip/final payments to vendors

Assistance with venue cleanup/event tear down
In addition to your initial consultation, you'll get to meet with her again when you meet with your DJ for your planning meeting with them, which saves you precious time! Caroline is also available any time you'd need to reach her via email or phone.
Complete Wedding Management $1195
Don't know where to start?  Feeling overwhelmed with the whole process?  This package is for you! In addition to making sure your centerpieces look perfect, she'll help you FIND those centerpieces.  She'll make sure not just that the best man knows when to walk down the aisle day-of, but will help run your rehearsal the day before. Confused with all the vendor choices in Columbus?  With her years of dealing with every vendor in town, she'll help you pick the perfect vendors that meet your budget.
Everything that's in the "Day-Of" Package is included as well as:
Vendor recommendations, negotiations, payment reminders, coordination, appointment scheduling/reminders, etc.
We'll help you find
Alterations

Bakers

Bands

Caterers (including help with menus)

Ceremony Musicians

Decor

Florists

Invitations & Save-the-Dates

Lighting

Linens

Officiants

Photographers

Stylists

Transportation (limo, shuttles, etc)

Venues

Videographers

Budget reviews, recommendations and tracking

Detailed wedding timelines

Guest list management

Hotel room blocks

Venue floor plan/seating chart assistance

In addition, Caroline will help you shop for and research: Cake Supplies (toppers, servers, etc), Favors, Photo Booth Supplies (props, memory book, etc), Guest Books, Toasting Glasses, Ceremony Items (Unity Candles, Sand Containers, etc), Flower Girl Baskets, and anything else you may need!
If you're not sure which option is right for you, Caroline would be more than happy to sit down with you at our office and find exactly what you're looking for.  In addition to the packages above, we also offer a la cart options including but not limited to:
Securing rehearsal dinner locations

Help with hotel bookings/room blocks

Assembling favors for your guests
The list is endless!  Whatever you need help with, let Buckeye Entertainment relieve your wedding planning stress.